Charleston sc offers a range of engaging night-time activities, including ghost tours, live music performances, and waterfront dining experiences. Immerse yourself in the city's rich history with a ghost tour, where you'll learn about charleston's haunted past and visit its famous graveyards and historic sites.
Enjoy the vibrant live music scene in various bars and music venues, where talented local artists perform a diverse range of genres including jazz, blues, and rock. For a memorable dining experience, try one of the many waterfront restaurants offering delicious cuisine with stunning views of the city's skyline.
Charleston sc truly comes to life at night, offering something for everyone to enjoy.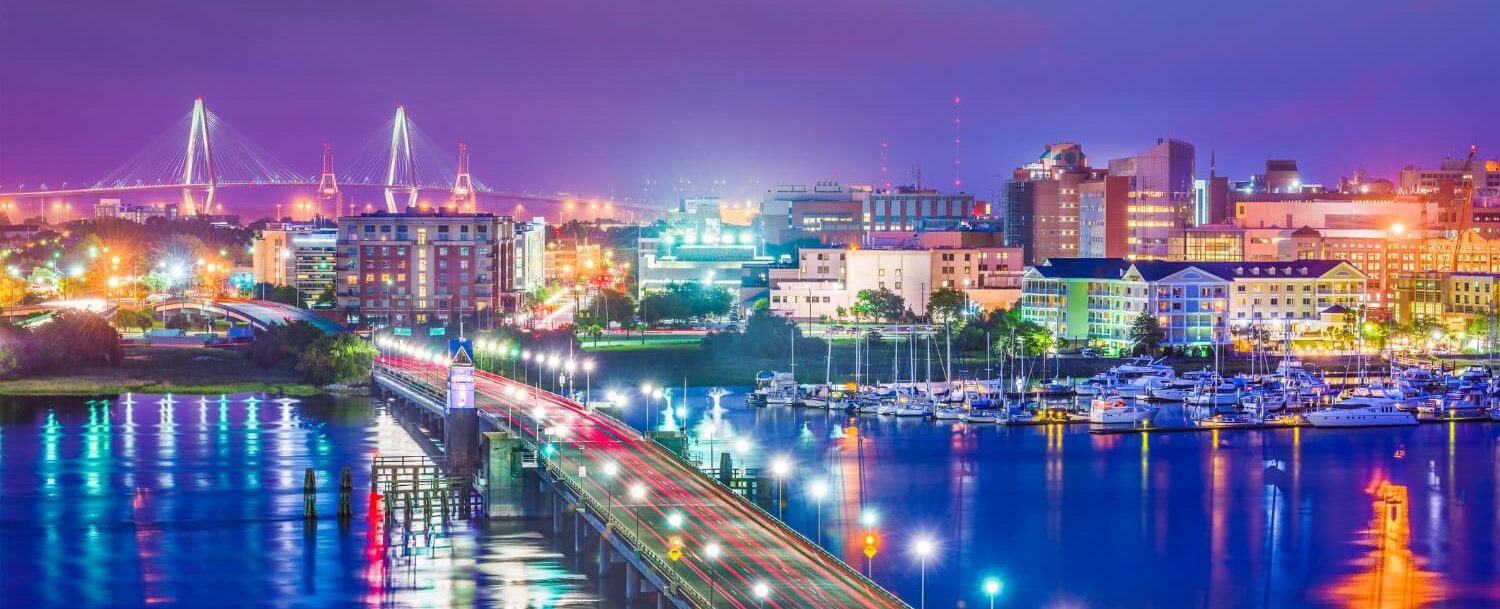 Credit: pamharringtonexclusives.com
Explore The Historic District After Dark
Charleston sc offers an array of activities to enjoy after dark. One exciting opportunity is exploring the historic district when the sun sets. Immerse yourself in the city's vibrant nightlife by heading to king street and discovering its iconic bars and taverns.
For a unique experience, venture into hidden speakeasies where craft cocktails await. Another option is to take a leisurely stroll along the battery at twilight, enjoying the scenic views of charleston's waterfront. The city's rich history comes alive at night, with beautifully lit landmarks and a bustling atmosphere.
Experience the charm and allure of charleston after dark by exploring these nighttime activities in the historic district.
Immerse Yourself In Live Music
Immerse yourself in the vibrant nightlife of charleston, sc by catching captivating local bands at the music farm. Get carried away by the enchanting tunes of blues and jazz at charleston grill. And if you're in the mood to dance the night away, the royal american is the perfect spot.
With its diverse live music scene, charleston offers endless options for night-time entertainment. Whether you're a music enthusiast or simply looking to have a great time, these venues will surely leave you with unforgettable memories. So, get ready to experience the rich musical culture of charleston at its finest.
Let the melodies and rhythms fill the air as you indulge in a night of pure enjoyment. Get your dancing shoes on and prepare for an unforgettable evening in this charming southern city.
Unwind At Lively Rooftop Bars
Unwind at lively rooftop bars in charleston sc and sip handcrafted drinks while admiring stunning city views. The watch is a must-visit spot where you can indulge in unique cocktails and enjoy the vibrant atmosphere. For a glamorous experience, head to the vendue and immerse yourself in a rooftop pool party.
Relax and let loose in the casual and lively ambiance of the cocktail club. These rooftop bars offer the perfect setting to wind down after a long day of exploring charleston. Enjoy the city's nightlife, socialize with friends, or simply soak in the breathtaking views.
Charleston's rooftop scene promises unforgettable experiences and unforgettable nights.
Frequently Asked Questions Of Things To Do At Night In Charleston Sc
What Are The Best Night Activities In Charleston Sc?
Charleston sc offers a range of exciting night activities including ghost tours, night markets, and live music shows.
Where Can I Find Live Music In Charleston Sc At Night?
You can find live music at various venues in charleston sc, such as the music farm, the pour house, and the charleston music hall.
What Are Some Popular Ghost Tours In Charleston Sc?
Some popular ghost tours in charleston sc include the bulldog ghost and dungeon tour, ghosts of charleston tour, and old charleston ghost tour.
Are There Any Night Markets In Charleston Sc?
Yes, charleston sc has night markets where you can explore local vendors, food trucks, and unique crafts. The charleston night market is a must-visit.
What Are The Best Rooftop Bars In Charleston Sc?
Some of the best rooftop bars in charleston sc include the rooftop at the vendue, stars rooftop & grill room, and the watch rooftop kitchen & spirits.
Can I Take A Night Cruise In Charleston Sc?
Yes, you can enjoy a night cruise in charleston sc, where you can admire the city's skyline and enjoy dinner on a boat, such as the spirit of carolina.
Where Can I Experience Charleston'S Nightlife Scene?
To experience charleston's nightlife scene, visit king street, where you'll find a variety of bars, clubs, and restaurants that cater to different tastes and preferences.
Conclusion
Charleston, sc, truly comes alive at night, offering a diverse range of activities that cater to everyone's interests. From strolling along the stunning waterfront parks and cobblestone streets of the historic district to enjoying live jazz or comedy shows, there is never a shortage of things to do after the sun sets.
The lively bar and restaurant scene ensures that foodies and cocktail enthusiasts are well taken care of, with a plethora of options to choose from. The city also boasts a vibrant nightlife, with clubs, pubs, and rooftop bars where you can dance the night away or simply unwind with friends over a drink.
Those looking for a bit of romance can take a moonlit stroll along the battery and enjoy the breathtaking views of the charleston harbor. No matter what your preferences may be, charleston's nightlife offers something for everyone, ensuring that your evenings in this charming city will be unforgettable.
So grab your friends, put on your dancing shoes, and get ready to experience the enchanting night scene of charleston, sc.